Spoon Fed Atlanta is a specialised web design company. Our director was previously an artisan chef so you can see where our passion comes from! To us food is our driving passion, we love to create something incredible for our clients. Creating a website allows us to set the tone, whether it be a warm bakery or a fluffy cake shop we bring our clients dreams to life! Having very experienced web designers allows us to create incredible websites that can change the face of a company.
For any website, visual stimulation is key, especially when it comes to food. Based in Atlanta St, Australia, we capture a number of delicatessen outlets of which specialise in different types of food. We subsequently publish these throughout our own website to promote our web design skills in this particular area.
Getting web design right is pivotal to communicating the message you're hoping to. We work in an innovative and creative manner to help translate images you have captured and subsequently connect with your audience.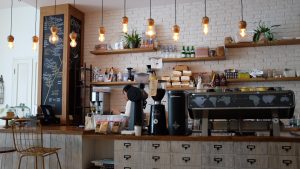 What We Do:
Web design with a twist; we work differently as we specialise in food – we're not your typical agency
Retain an open and transparent dialogue; we help deliver your image by staying in touch and collaborating
Work, work, work – we operate around the clock to help get your content live and stay up to dates with all trends in food and web design
We deliver on expectations and maintain contact in order to share ideas or encourage developments
We're ready for whatever's next
Our goal is to help you meet yours in your pursuit of capturing your food deeds and translating such online. We live in a digital age where everyone is online, snapping, tweeting, gramming, posting all through a few taps on an iphone or smartphone. However, we provide full web design service that helps you and your food adventures wherever you are stand out from the majority.
Get snapping, hit us up, and we'll help channel traffic to an online blog or portfolio of your escapades.
Don't hesitate, get a website today with our full service web design package.
Manly West QLD 4179